Collaborative Office Space Reconfiguration
Post-COVID Office Solutions
You're already juggling too many plates, so hand us one. Our team of space planning specialists is ready to help you transform your office from 2019's tight office to a health-conscious setup for the today and the future.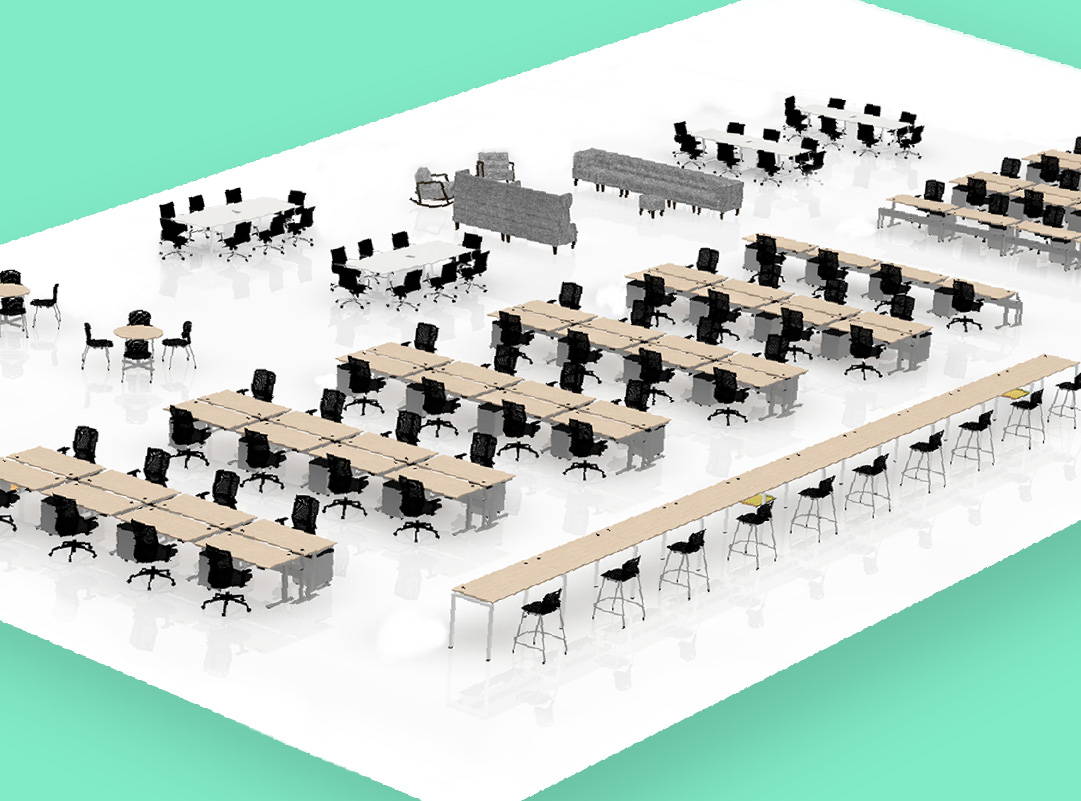 Before COVID-19, you used every available inch of your office space for desk pods and employee workstations. There wasn't a concern about social distancing, and employees washed their hands in the restroom (but didn't count the seconds). Hand sanitizer was maybe available at reception and sometimes the boss brought food for all in crowded meetings.
After COVID-19, more space is needed between employees and we need to think through the office flow to prevent bottlenecking. This doesn't mean you need all new furniture! Reconfigure the furniture you already have; our experts can help (FREE of charge).
You probably have a lot of questions running through your head.

Is this the end of the open office?




Is this the end of in-person team collaboration?




Is this the end of the physical office all together?
We are happy to tell you that the office isn't going anywhere. It may not look the same as it did before, but it certainly isn't going to be a thing of the past. Open-concept offices can be reorganized utilizing items like storage and dividers to create a safer space. Our space planning experts can work with you to ensure your team and guests are safer.
Get your office ready for tomorrow, today.
Like we said: the office isn't going anywhere. Humans like to collaborate; we're creative and resilient. The office environment plays an important role. We'll always find ways to adapt our workspaces - no matter what curveball is thrown our way.
Contact Us for FREE Space Planning
Our trained specialists can help plan your perfect workspace to ensure your team works smart and safe.